Platelet-rich plasma injections! Does it ring a bell? You may have heard about famous athletes getting these shots and wondered what it was all about. Platelet-rich plasma (PRP) is a substance that helps promote healing when injected. In recent years, it has been used as a cosmetic procedure. Studies have shown that it significantly reduces sagging and wrinkles. If you are considering getting PRP therapy, here is what you need to know.
How does PRP therapy work?
This therapy is based on your plasma, the liquid component of your blood. The plasma serves as a medium for your blood cells. However, a type of these blood cells is the platelets. Platelets are responsible for making your blood clot and are vital for healing.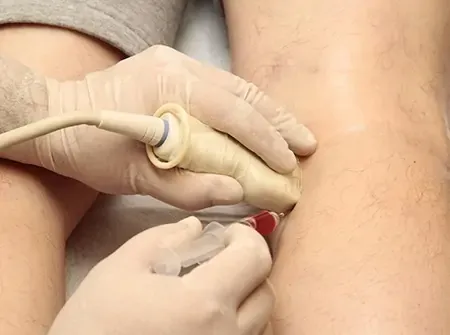 PRP treatments are a good way to remain youthful and have glowing skin all year without having to undergo surgery. It is a readily available treatment because you have an endless supply of blood. So if you are looking for how to be your younger-looking self, here's how PRP therapy is done in 3 steps:
Blood is drawn from your arm.
The blood drawn is taken to the lab and placed in a centrifuge. A centrifuge is a medical device used to separate the platelets from the rest of your blood.
Our certified professional at Rejuvenate Skincare reinjects the blood that contains a high concentration of platelets into the targeted area.
Once platelets are in the area that's being treated, they break down and release growth factors, which rejuvenate your cells. Additionally, some studies have shown that PRP can also be applied topically for scars and blemishes.
Can PRP therapy make me look younger?
Yes. Patients who have received PRP shots are finding that PRP therapy:
Reduces fine lines and wrinkles
Treats and tightens sagging skin
Gets rid of deep creases
Improves skin texture and tone
Clears acne scars

Read Also:- Does Coolsculpting Really Work?
Is PRP safe?
The PRP procedure is safe. PRP doesn't usually cause major side effects. Side effects include minimal pain, bruising, and swelling which resolve within a few days. There is little to no downtime with no risk of allergies. After all, it is your blood.
How long does it take to see results?
The full effects usually appear within a few weeks to two months.
How many PRP injections do I need?
Studies show that to get the best results, you may need 3 or more treatments.
How long do the results last?
Results can last as long as 18 months.
At Rejuvenate Skincare
A consultation with us prepares you for your treatment. Our estheticians and certified nurses will be on deck to discuss your health status, your esthetic goals, and what to do in preparation for your treatment. Contact us today to book your PRP therapy session in our Sacramento or Granite Bay office and let us have you looking more youthful without surgery.