Looking for radiant skin that is soft, smooth, and free of blemishes? The truth is that glowing skin needs products, practice, and patience. So let's look at the skincare routines and habits that can help you achieve that youthful glow.
Cleansing
Cleansing products assist in the removal of dirt, makeup, and excess oil from the skin. Therefore, choosing a mild, pH-balanced cleanser free of harsh chemicals or soap is crucial.
When you wake up, before you go to sleep, and after you sweat, cleanse your skin with a mild cleanser and warm water, then pat dry with a clean towel. Avoid using hot or cold water.
Moisturizing
To achieve glowing, youthful skin, moisturize your skin with products that seal in moisture, stimulate healing, and contain antioxidants. Apply moisturizers right after cleansing to lock in moisture.
Sun protection
UV rays can cause sunburn, skin damage, and premature aging. Applying SPF before going outside is a simple approach to lower the risk. Consider a broad spectrum SPF 30 or higher when picking an SPF product.
Apply sunscreen to all exposed body parts, including the eyes and neck. Then, stay in the shade or wear light clothing and a hat to protect your scalp when the sun is at its brightest.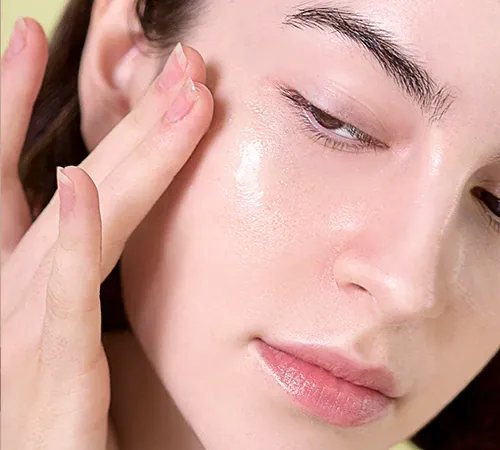 Diet
A well-balanced diet is beneficial to the whole body, including the skin. Even if a person follows a proper skincare routine, their skin may not look healthy if they do not look after themselves. For example, a diet high in fruits and vegetables will increase the number of vitamins and antioxidants in your body, which will help to nourish your skin. In addition, eating healthy fats such as fish oils, avocados, and nuts and avoiding processed meals high in preservatives, saturated fat, sugar, and salt will lead to healthier skin.

Read More:- What is PRP (Platelet-Rich Plasma) Therapy?
Hydration
Your skin cells require water to function correctly. So naturally, drinking more water is linked to having better skin. Try drinking at least eight 8-ounce glasses of water daily to stay hydrated and give your body the water it needs.
Stress Relief
Stress has a multitude of effects on the skin. For example, it can increase inflammation, reduce blood flow, and slow down skin healing. It is beneficial to reduce stress and schedule time to relax. Yoga, breathing exercises, and other relaxation techniques can help.
Sleep
When you don't get enough sleep, it shows on your skin. Sleep can enhance the skin by supporting mental wellness and repairing the body from injury. Every night, try to get 7–9 hours of sleep.
Laser peels
Laser resurfacing is a skin rejuvenation procedure that involves using a laser to improve the appearance of the skin. Laser peels exfoliate the skin deeply and stimulate collagen production. The new skin cells that grow due to the healing process give the skin a tighter, younger appearance. Laser peels customized to your specific needs are available at our Rejuvenate medical spas.
Regular Facials
Facials are a terrific way to keep your skin soft, youthful, and glowing. Regardless of how diligently you tend your skin at home, regular spa facials are hard to beat. We offer various types of facials, each of which can be customized to your skin's specific needs and conditions.

At Rejuvenate Skincare and Laser, our highly qualified estheticians and registered nurses will work with you to achieve healthier, more youthful-looking skin. We offer a wide range of medical and non-medical treatments in a safe and friendly environment to help our patients look and feel their best. Schedule an appointment with us to learn more about making your skin glow everyday.